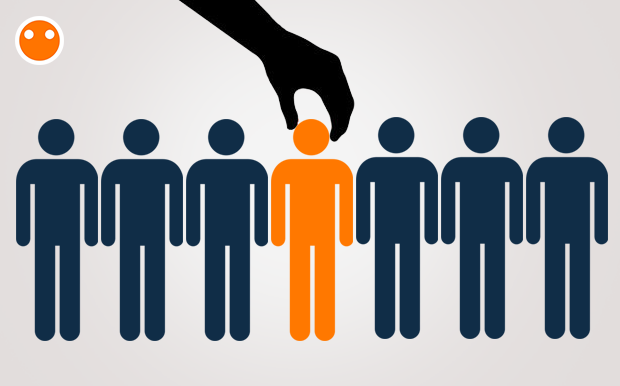 The number of freelancers has been increasing year by year, occupying the major part of the workforce today. This is because, hiring a freelancer has proven positive for many employers. Especially in small businesses, where they may not be in a position to hire a full-time worker, yet they are need of someone who can give full attention to their projects, hiring freelancers have worked very well. However, companies do get into a dilemma when they have to hire a freelancer. Here are some useful tips to consider, for hiring a freelancer for our business.
Analyse the area in which you require a freelancer's help: It is very important to find out the area in which want a freelancer to take an active role. Because, you never know, you might be already having a full time worker who would be having enough knowledge or skill to help you in the area. Have a brainstorming session with your full time workers, know if you already have a resource who can help you in the area, or if you really requre a freelancer's help.
Do not leave out any detail: See that you communicate your idea effectively with the freelancer you are going to hire. You might be either hiring a developer or a designer. See that you describe your full idea about the product you are aspiring for. Do not hold back any information or leave any point out. Just giving a brief overview of your project will certainly not be enough. After the freelancer has worked on it, if the end result is not according to your idea, then it will lead to a huge waste of time, money and efforts for both of you. So, see to it that the freelancer is clear about every small part of your project.
Consider more than one freelancer: If you find two freelancers who are equally competent, do give a small part of your project to each one of them. This will be a good way to reduce time, and also see which person suits you the best.
Always mark down 10 percent less than your actual budget: If your budget is INR 75,000, then do not offer the freelancer more than INR 63,000. Freelancer will always assume that your budget is negotiable. Always provide space for your freelancer to assume that that he/she got more than what others would have got. This will also serve as the best way to motivate the him/her to work better in your project.
Do not go by the five star rating: Most freelancers complete tasks that are a cake walk for them, in a very short period of time, and earn five star rating for the work completed. They perhaps wouldn't have enough exposure to challenging projects. Ask them for their complete portfolio, and see if they have completed any similar project.
See that the freelancer is available for communication: Especially if the freelancer is a remote worker, then, not only ask for his/her phone numbers, but also make sure of their availability on WhatsApp and Skype. Also, freelancers work on more than one project at a given period of time. They tend to pay more attention to the project for which they may have to provide progress updates on a regular basis, and might take those projects casual, whose employers may not demand regular updates.
Get a freelancer for a fair pay: Although you would have found the best freelancer, do advertise your project so that, you get a fair and competitive price, suiting the marketing standards.
Be familiar with the law: If not as much as full time employees, freelancers also gets covered under labour laws relating to working hours and rates of pay, which particularly apply to freelancers.
Outlining ownership rights: Before the start of the project, do make sure that the freelancer is clear that the end result of their work belongs to you and not him/her.
Get a binding contract signed: When you are giving a complete detail of your project to the freelancer, you will obviously be giving them access to some of your confidential information. Get a contract agreement signed from the freelancer, stating that, they do not disclose your confidential information to any other third party, during or after the project.
 Author Bio: The Author of this article has over 8 years of experience as a Freelance Application Developer. With his extensive experience, he now very well understands what it takes for a company to hire the best freelancer for their projects.
If you are a business owner, looking out for a freelancer for your Web Application or Hybrid Mobile App development project, you may get in touch with the author through www.s-suresh.com.